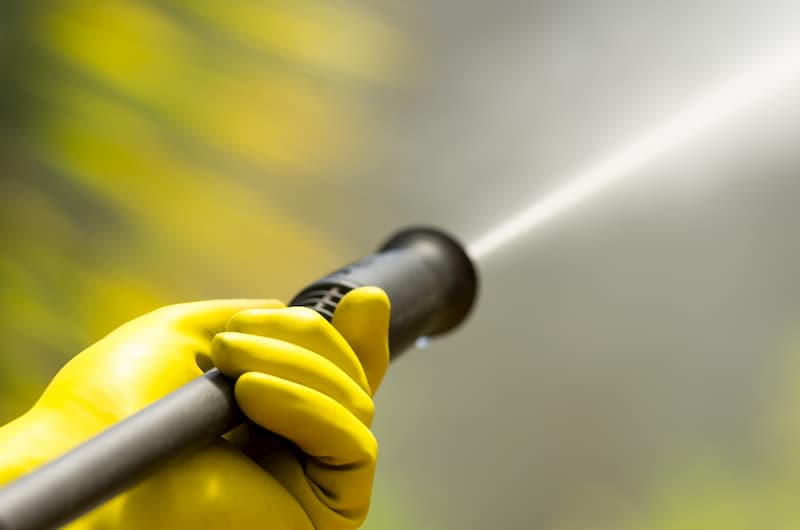 Hello, Corsicana! It's your pressure washing Top Dog and the leader of the pack at Top Dog Pressure Washing LLC with some more Top Dog Tips. We've had a busy few weeks here at Top Dog. We completed a weekend project for a local business owner in downtown Corsicana so that we wouldn't disrupt their clientele during business hours. That place looks great - a fresh storefront, clean sidewalks and curbs, and the brick façade was pure perfection.
When you have a storefront in an older building, people think that they have to spend a lot on renovations and remodeling - but the truth is that a lot of these older buildings just need some love. As a commercial pressure washing professional in Corsicana, I've seen the dramatic difference that commercial pressure washing can make for a business, a commercial property, or a real estate listing. That's what we're going to talk about today - how commercial pressure washing can put your property in top condition.
Commercial pressure washing enhances the appeal of your business, commercial property, or real estate listing and keeps it in top condition, and the commercial pressure washing pros at Top Dog lead the pack when it comes to top-quality pressure washing for your commercial property in Corsicana and the surrounding communities!
Storefront Cleaning Creates An Inviting Welcome
Maintaining the top-tier freshness of your storefront is vital to the success of your business, so keeping your entryway, showcase windows, and building's exterior clean and free of pollutants will keep that welcoming appeal. When you add storefront washing to your maintenance routine, you can be sure you'll always come out on top.
Prompt Graffiti Removal Keeps Away Copycats
If the exterior surfaces of your business or commercial property have been defaced by vandals, prompt graffiti removal ensures quick restoration of your building's pristine appearance, but it also deters copycat vandalism. If there's one thing this Top Dog wants to take a bite out of, it's a copycat graffiti artist.
Parking Lot Washing & Parking Garage Washing For Inviting Freshness
Whether you own an apartment complex in Athens, an eatery in Ennis, or a retail outlet in Red Oak, maintaining a clean and welcoming driveway, parking lot, or parking garage sends a clear message that you care about the safety of your tenants, patrons, and customers. Parking lot & parking garage cleaning eliminates dangerous slip hazards, germs, and allergens from your parking areas to give your business or commercial property a top-level appeal.
Concrete Cleaning Makes Your Solid Surfaces Sparkle
When your parking lot or parking garage is gray and dingy, concrete cleaning can restore the vibrance of your surfaces and make them look brand new - but why stop there? Concrete cleaning can revitalize the look of sidewalks, loading docks, dumpster pads, benches, planter boxes … the list goes on and on, but so will the sparkle.
Building Washing Boosts Business
Your building's surfaces can create a welcoming vibe for your business, so the fresher, the better. Commercial building washing restores the freshness to your brick, wood, metal, glass, vinyl, stucco, and more, reinvigorating your building's exterior surfaces from the bottom to the top. Be sure to add rust removal services to eliminate unsightly rust stains and keep your surfaces in tip-top shape.